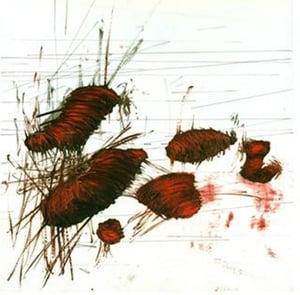 $

12.99
Out Now! The new full length LP from Seattle trio Madraso. Entitled "Vanhorne", this is a limited pressing of 500 on beautiful orange and clear vinyl.
Released on Pseudo Recordings, 2009.
Track listing:
Side one: 1) vanhorne 2) nero 3) daisy cutter 4) awesome kong 5) finger tight 6) infants 7) when warm hands hold cold motives
Side 2: 1) b.b.w. 2) to the grave uh? 3) vanhorne IV 4) royal rainbow
Since this is a vinyl release, each album comes with a CD version of the LP, so....everybody wins!
Postage paid within the USA.
E-mail for international shipping rates. ***Please note: this album is not available for download at the present time. This is the only format available, and is a limited pressing.*** LP+CD Combo @ $12.99!
Please note: Postage prices have increased, so now the price for international shipments is $23.99 (USD, postage included), and is subject to change with any further increases with the U.S. Postal Service.