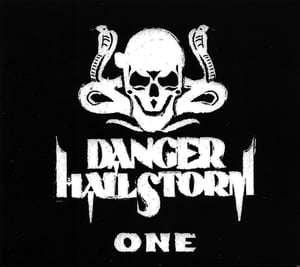 $

9.99
Danger Hailstorm "One" Debut Cd.
The latest power output by ex-Stench/ex-Magstatic front man Terrance D.H., Danger Hailstorm's first full length is also one of the heaviest of his projects to date.
Contains the tracks "We Shoot Idiots", "SOS", and "The Wrath".
Album also features a guest appearance by Cache Tolman (Rival Schools).
Price includes postage for all U.S.A. orders. International buyers should e-mail first for an accurate postage quote.